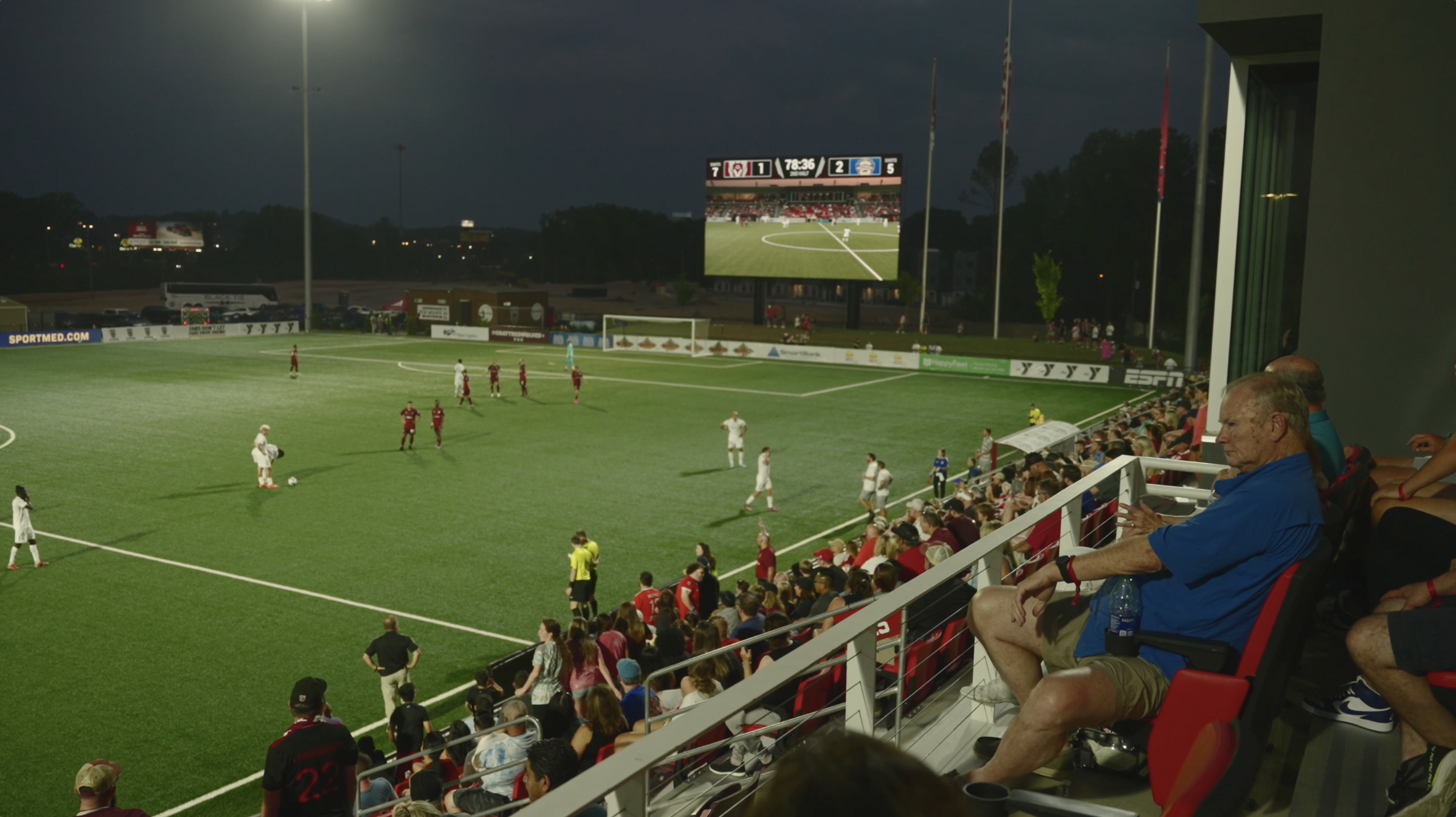 About Chattanooga Red Wolves SC
---
Founded in 20818, the Red Wolves are an inaugural member of USL League One, the professional 3rd tier of U.S. Soccer. The team plays in CHI Memorial Stadium, Chattanooga's premier sports & entertainment venue and Tennessee's first professional soccer-specific stadium. The Red Wolves Path to Pro includes Pre-Academy, Academy, two USL League 2 teams located in Dalton Georgia and Park City Utah and the Chattanooga Lady Red Wolves, a founding member for the USL W League.
Contact Us
Phone: (423) 443-5516
Address: 6739 Ringgold Road, Suite B, C, D Chattanooga, TN 37412
About CHI Memorial Stadium
CHI Memorial Stadium is a state-of-the-art soccer specific stadium featuring the largest jumbotron in the region. Designed to create one of the most intimate fan experiences in the US, the grandstands are positioned only a couple feet from the pitch allowing an up close and personal fan experience. CHI Memorial Stadium is Tennessee's first professional soccer stadium. CHI Memorial Stadium has a capacity of 5,500, featuring Party Pads, the climate-controlled Executive Club Lounge, State-of-the-art Sky Suites and more.
About the USL
Originally founded in 1986, the United Soccer League has become one of the most sophisticated soccer organizations in North America over the past decade. Comprised of three leagues, the USL is set to bring high-level competition to more than 100 markets across the United States and Canada in the coming years.
Visit the USL League One website: https://www.uslleagueone.com