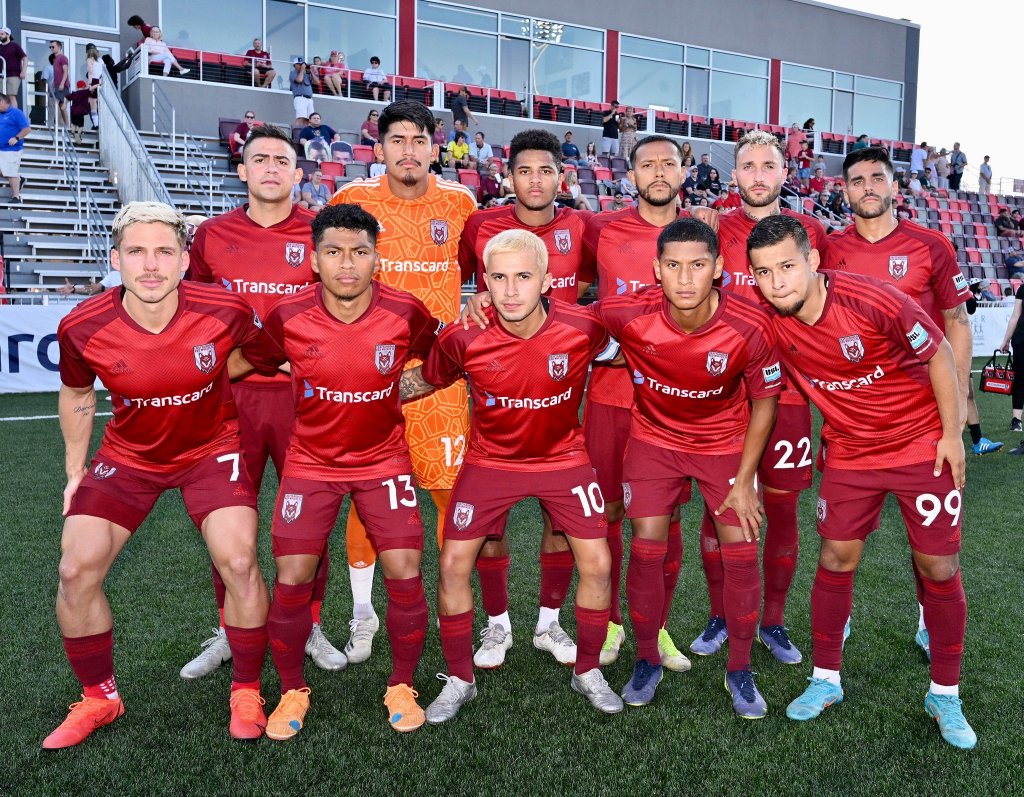 CHATTANOOGA, Tn (June 5, 2022) – The Red Wolves welcomed Union Omaha to CHI Memorial Stadium on Saturday night as they looked to rebound from their midweek game against the Richmond Kickers. Obleda's side fell behind, as Joseph Brito snuck one past Carlos Avilez in the second minute to put Union Omaha up 0-1. The home side had a great chance in the 10th minute as Rey Ortiz served in a great ball for Rafa Mentzingen, but his effort was barely wide of the goal. The Red Wolves would go close once again only five minutes later, as Jose Carrera-Garcia fired a wicked volley from outside the box which flashed just wide of the far post.
The Red Wolves would remain on top and had a penalty shout in the 21st minute as Rey Ortiz was dragged down in the box after a great run, but the ball went out for a goal kick. It would be Carrera-Garcia again with a chance in the 40th minute, as the Red Wolves played a fantastic short corner that led to a strike from outside the box that once again was nearly the equalizer in the match. Despite the pressure, Obleda's side couldn't find an equalizer and the Red Wolves went into the half down 0-1.
Obleda would make a change to start the second half bringing on Jimmie Villalobos for Josue Cartagena. Union Omaha saw more of the possession to start the second half, but the Red Wolves' backline did well to prevent a second goal from the visitors. Carlos Avilez would make a couple of key stops in goal to keep the match 0-1 from the 55th to the 65th minute, and the Red Wolves would see another great chance in the 66th minute. Rey Ortiz would deliver another great ball in, and Rafa's header went agonizingly over the bar.
The 72nd minute saw another chance created by Rey Ortiz, whipping in a dangerous free kick that Rafa nearly tapped home for the equalizer. Juan Galindrez would come on in the 76th minute, followed by Pedro Hernandez in the 84th minute. The last chance of the match would fall to Pedro Hernandez in the 90th minute, as Aaron Lombardi whipped in a dangerous cross, but his effort was just wide of the near post.
Despite a flurry of late chances, the Red Wolves would fall to defeat 0-1. The Red Wolves next match will be Saturday, June 11th as the squad travels to take on Central Valley Fuego FC.